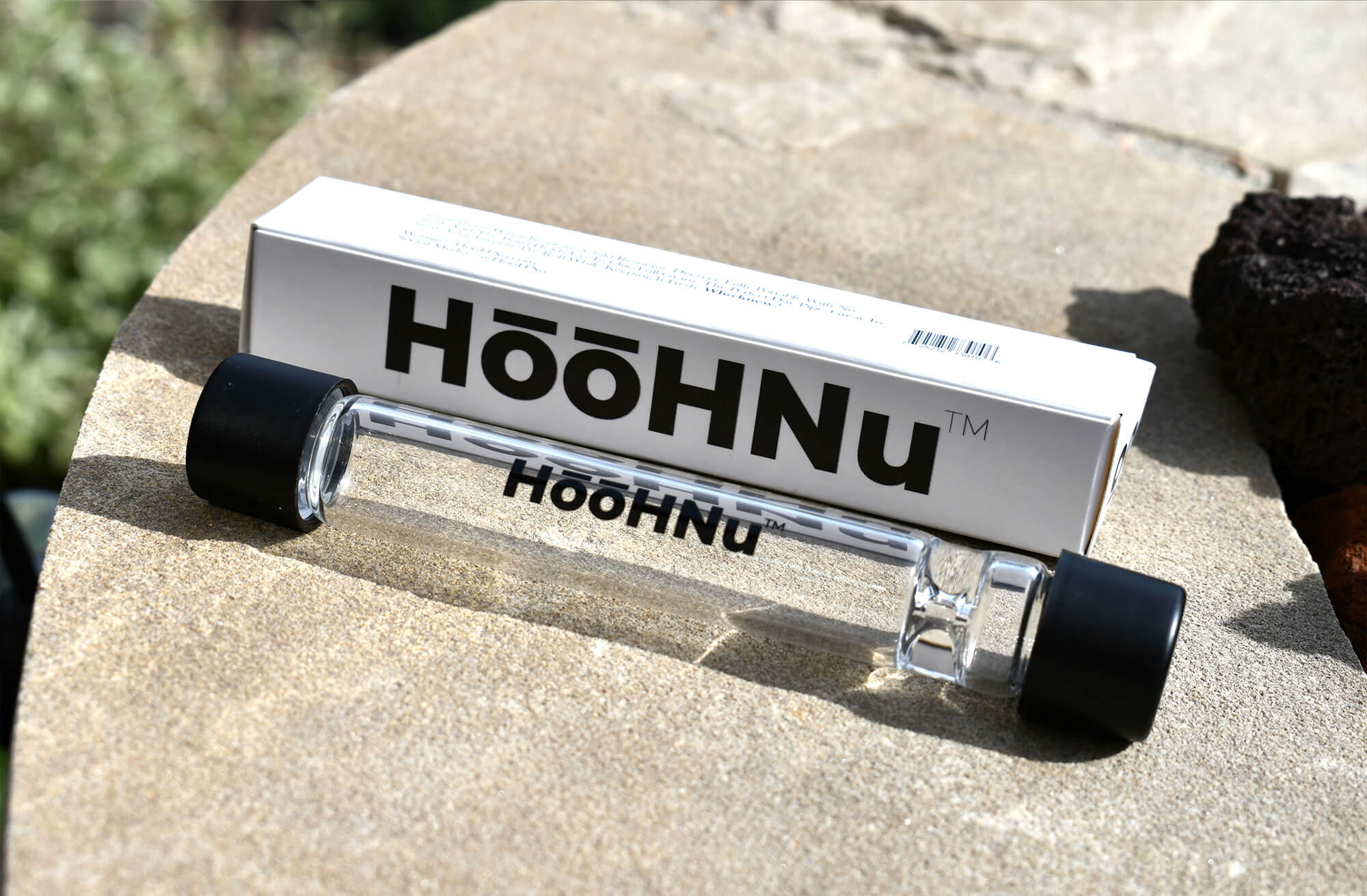 Why Choose HooHNu?
What sets HooHNu apart from the competition? Besides being the world's first smell-proof pre-roll tube and chillum, here are some of HooHNu's top features:
Airtight & Smell-Proof
Fully Portable & Discrete
Multi-Purpose & Reusable
Environmentally Friendly
Durable Borosilicate Glass
Certified Childproof Caps
Deep Bowl
Easy To Clean
Patent Pending
Who We Are
HooHNu was formed to tackle a number of issues smokers and the industry face daily. Here are some of the core values and features that sets HooHNu apart.
HELP THE ENVIRONMENT WITH HOOHNU



RE-USE
to use again – such as reusing your HooHNu for multiple sessions
SUS-TAIN-A-BLE
to maintain a natural balance by not depleting natural resources – such as HooHNu's products being made from recycled and recyclable, materials
RE-CY-CLE
convert waste into reusable material
EC-O-FRIEND-LY
adj  |  /ē kōhˈfren(d) lē/
not harmful to the environment
Dude, I will forever ONLY buy from my brother here. Even all my boys will only buy from this vendor bc it's just perfect in every way. My fav are the caps that hide the smell. And he's helped me out a lot with things that he didn't have to. He has a good heart.

-Nootrl
This seller is awesome! He/she truly considers their customers requests over everything else and also is quick to communicate if needed. Not to mention these things are friggin puuuuurfect for whatever it is u smoke….well i guess not everything but just buy it anyways so you can put it on the shelf or something.

-Christopher
Great quality. The brush, extra screens and the silicone caps are well thought out and useful features. The design is as pictured. Aside from that, the seller was beyond gracious in correcting a mixup with my order. Overall I had a great experience purchasing from this shop and highly recommend

-Moni